Tickets
Festival@First 8 marks the return of Theatre@First's summer short play festival after a five-year hiatus! Fractured Fairy Tales will present nine creative variations on fairy tale themes, chosen from almost 300 submissions from all over the world. Don't miss a night of princes and princesses, witches and animals, magic and laughter, and the occasional monster under the bed.
Performances: July 31 – August 8
Ticket Prices:
Adults – $15
Student/seniors – $12
Group discounts are available for 8 people or more – email
groups@theatreatfirst.org
Buy Tickets in Advance at Brown Paper Tickets!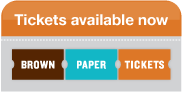 If you would like to reserve your tickets now and pay at the door, please use the form below. Tickets at the door may be purchased by cash only.